Mentorship
First Generation Support Services offers two mentoring programs that support UCSF First Gen students and connect them to faculty, staff, and alumni. Mentors can bring a fresh perspective, normalize our struggles, help us navigate through our academic and professional endeavors, ask you the hard questions, and serve as a source of inspiration and support.
If you would like to volunteer to be a mentor, complete the application here. (Note that the mentorship programs begin in the Fall.)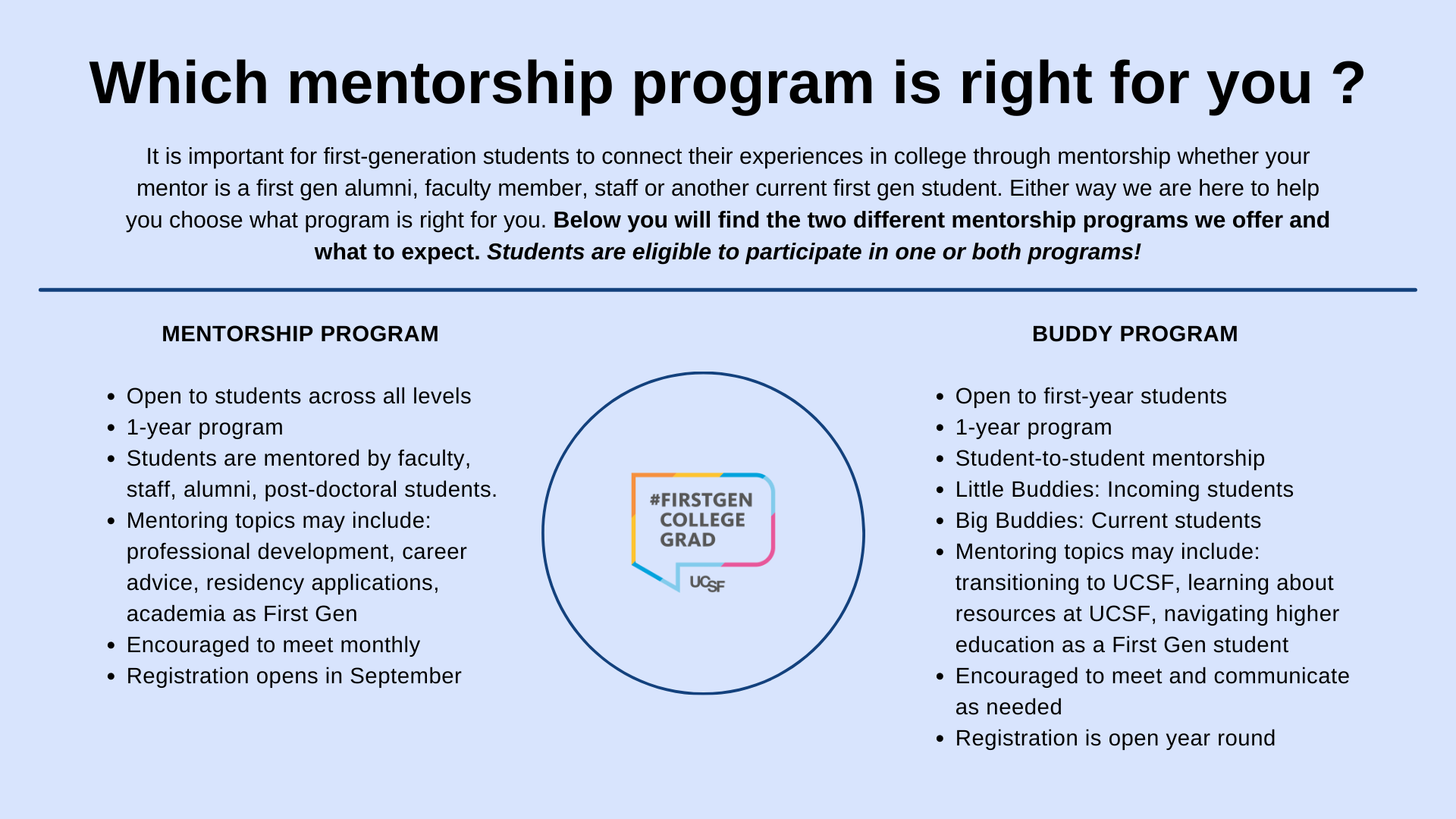 How to Apply
Mentoring Program (Student-Alumni/Faculty/Staff)
Buddy Program (Student-Student)
---
Resources
Mentor Relationships
Read Sara Ayazi's (former career counselor with the Office of Career and Professional Development) tips on:
See an archive of all of her tips.


Mentor Resource Guide
We created this resource guide to help you navigate your mentorships. Feel free to explore the guide for timelines, sample questions, and tools for a successful mentorship. Download a copy of the Mentor Resource Guide.
---
(Photo above is of Professor Jody Baron, MD, PhD (left), with Audra Johnson, PhD, a UCSF postdoc alumna. Photo by Susan Merrell.)
Mentoring/Support During a Crisis
Learn more about Mentoring/Supporting Students Inclusively During a Crisis by viewing the Office of Career and Professional Development's presentation below.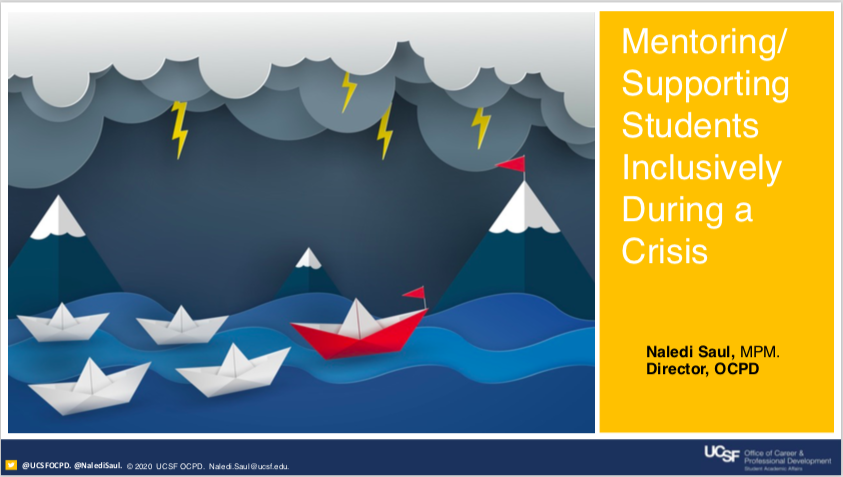 ---

Imposter Syndrome
Imposter syndrome by Tiffany Lam