Student Staff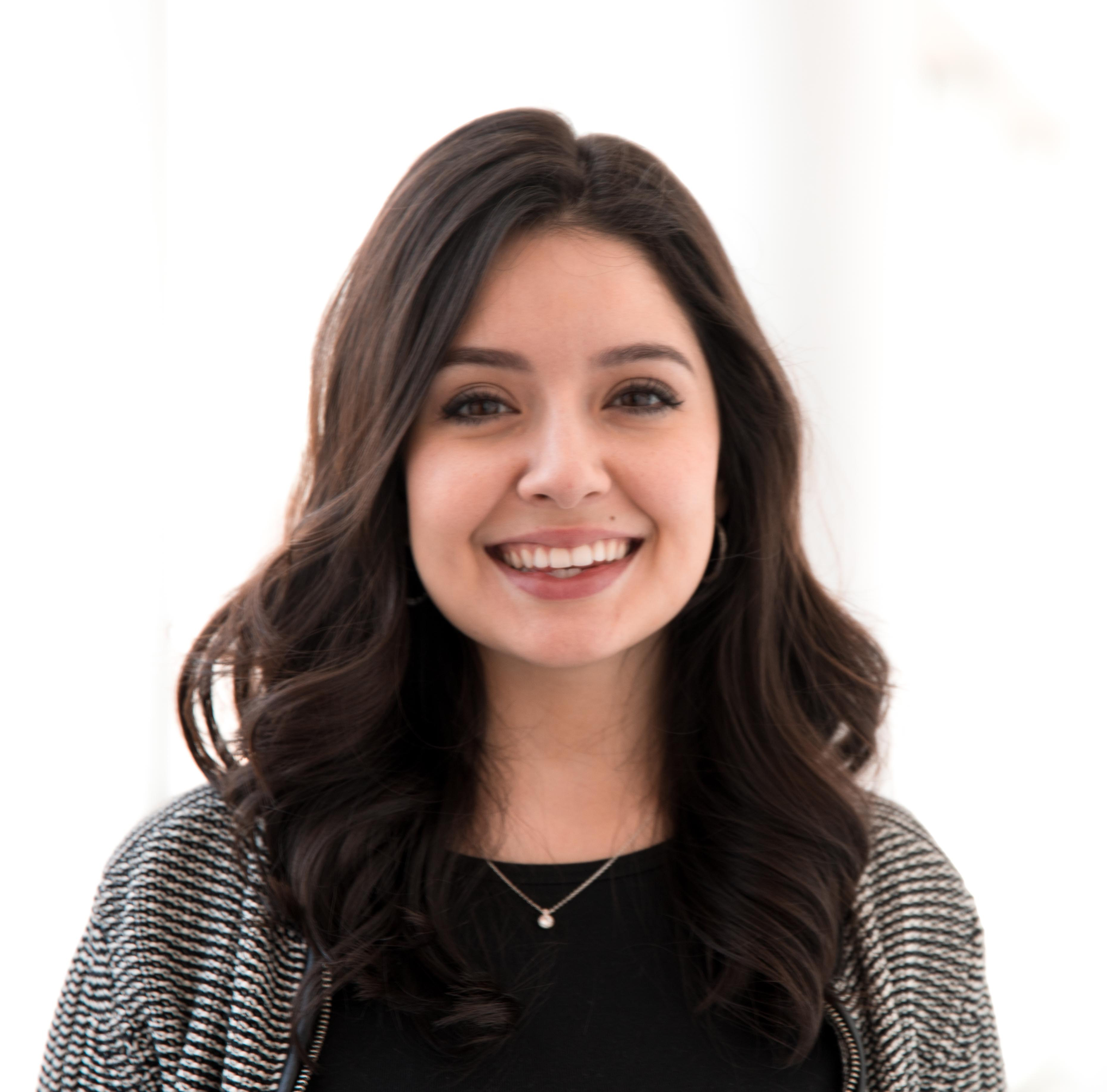 Carol Sandoval (Student Worker, Administration)
School of Dentisty, Class of 2025
[email protected]
First gen to me means perseverance. It also means asking for help, using all resources, and building a community for support.
---
Student Ambassadors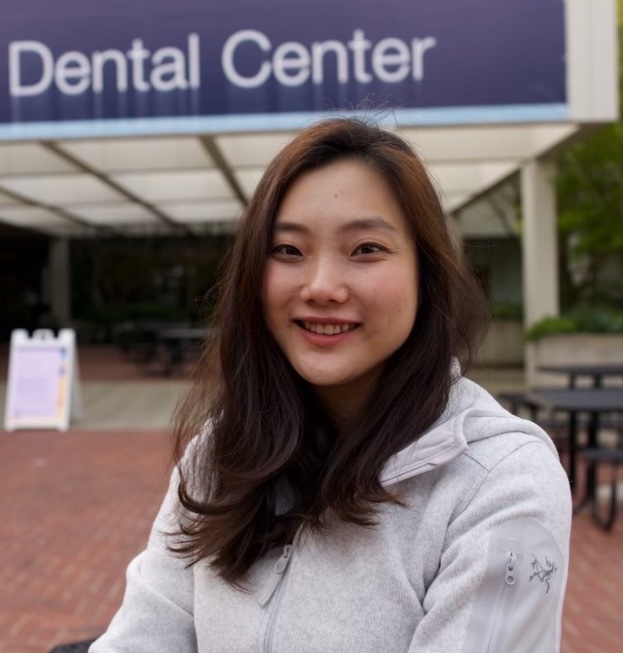 Lara Fu
School of Dentistry, Class of 2024
[email protected]
I was born in Beijing, China and my family immigrated to Canada when I was 15. To me, being a first-gen college student and the first (and only) in my family who works in healthcare has at times been a challenge but also a rewarding experience. It allows me to reflect on where I am from and where I want to be. Sometimes such reflection or discovery takes time. After working full-time four years as a consultant at Deloitte, I decided to go back to school and pursue a career as a healthcare provider. I am fortunately to have an extremely supportive family, numerous friends and mentors who are always rooting for me when I hesitate or feel uncertain. I am so grateful, and this motivates me one day to be the support system for other First Gen students. I am happy to share my story, my journey and help you connect to the resources available in the best way I can. If you have any questions, please feel free to reach out at any time!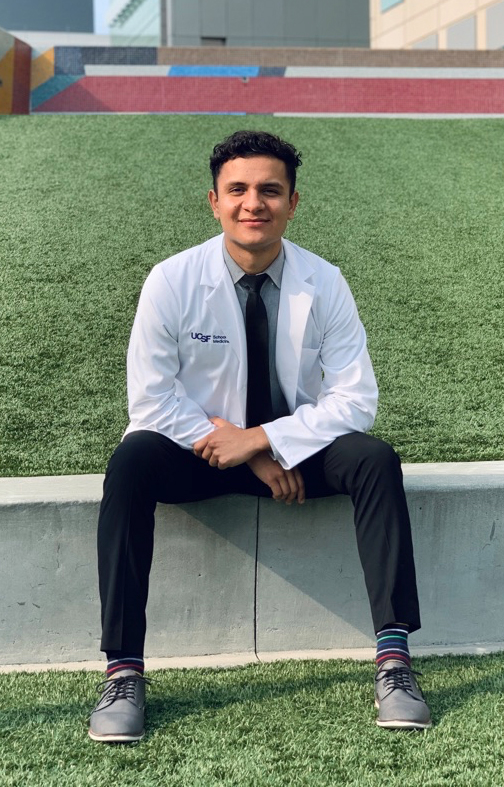 Christian Garcia Hernandez
School of Medicine, Class of 2024
Program in Medical Education for the Urban Underserved (PRIME-US)
[email protected]
As a first-generation student, I've had to overcome many obstacles in getting to medical school that I know many other students face as well. I think it's super important to connect as a First Gen community to support and learn from each other so we can all be successful together. It can be isolating at times to navigate higher education while being the first in your family to go to college, as it was for me in undergrad, and having the FG2C community at UCSF has changed that. Along with the difficulties of being First Gen, it has also given me a unique perspective that I have learned to leverage and value on my journey into medicine. There is so much value to our unique experiences and it's super important that we increase our representation in healthcare. I'm looking forward to continuing to be a part of this community and to help others as much as I can. Please reach out if you need any support, resources, or just to chat!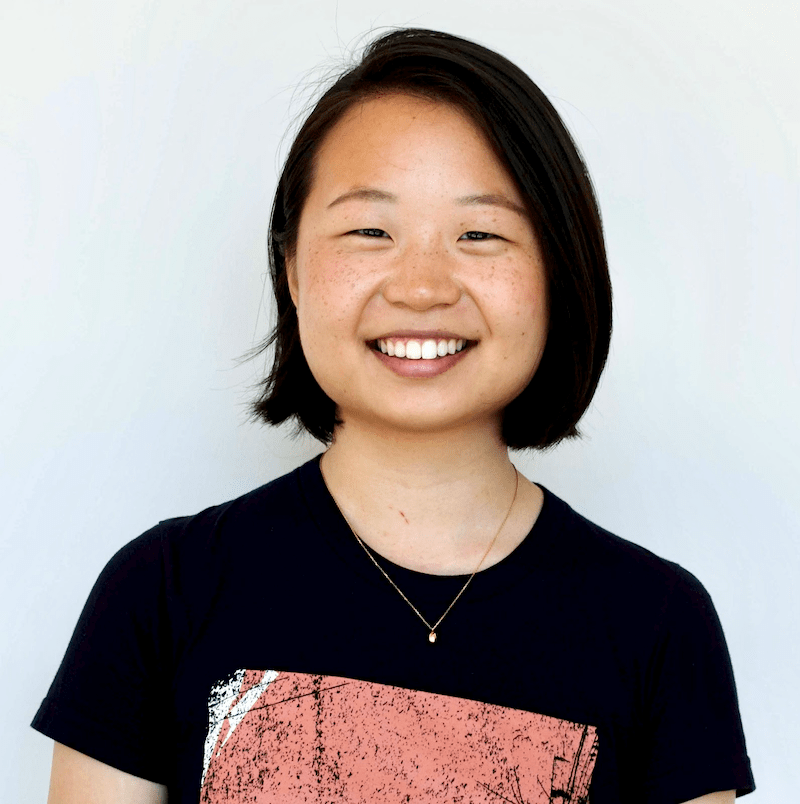 Jesslyn Park
Graduate Division (Tetrad Program), PhD Candidate​
[email protected]
As a first-generation college student, encountering supportive mentors and peers has been essential to navigating higher ed. As such sources of support can be very challenging to identify (and more often left to happenstance), availability of resources like FG2C is especially imperative for first gen students pursuing graduate study. I believe visibility of our presence, perseverance, and potential is important to driving inclusivity in historically exclusive spaces like graduate institutions. The FG2C community acknowledges the barriers we've faced and continue overcoming. To my UCSF first gen peers (special shout out to those in Grad Div)—you are not alone, and we are here for you.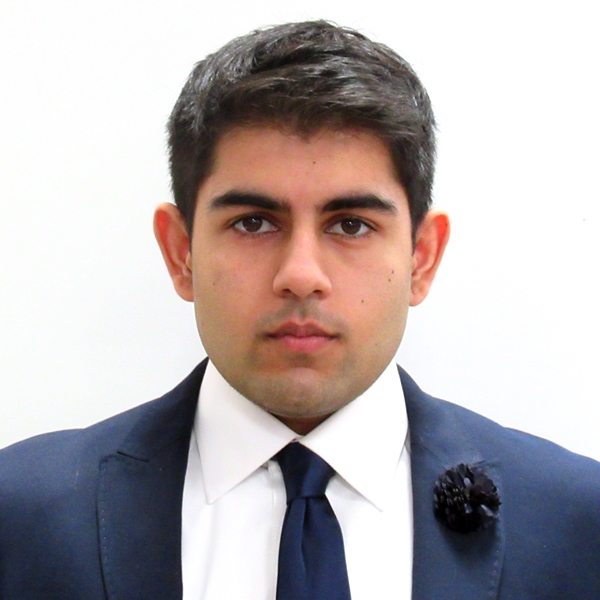 Gurbinder Singh
School of Medicine, Class of 2025
[email protected]
Being a first-generation student is daunting because you often feel out of place, or don't always know the ideal path. I understand these challenges, and I realized that having a supportive community is immensely helpful for academic guidance, career opportunities, or even simply talking with someone who shares a similar background. My name is Gurbinder (Gary), and I am interested in being a first-gen ambassador because I wish to make myself available to anyone who might feel like they want to talk about medical school, research, motorcycles/cars (!), and everything in between.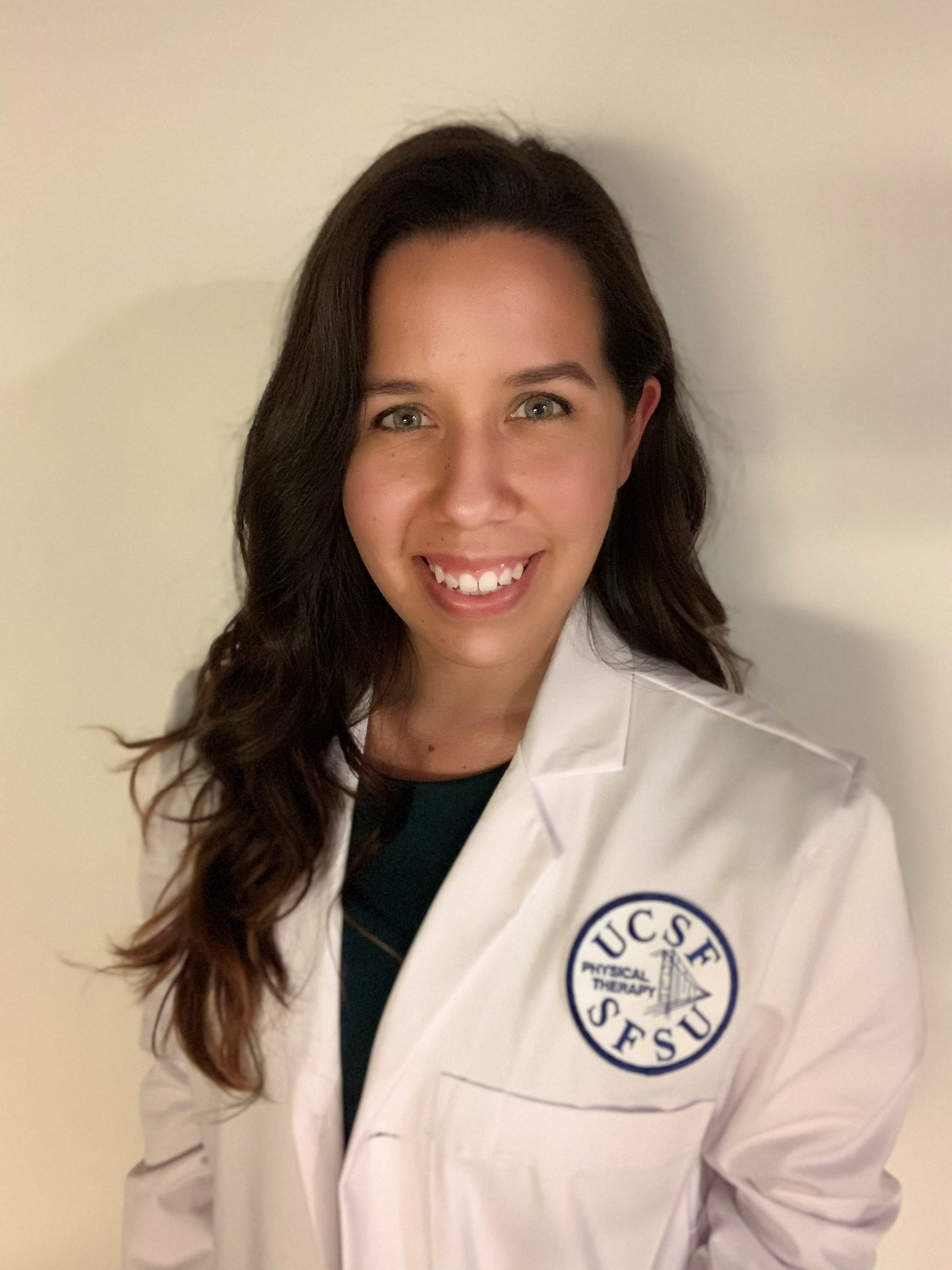 MariaJose Solis
Physical Therapy, Class of 2023
[email protected] 
I am not only the first person in my family to attend college, but a first generation Mexican-American in this country. Although it has come with many obstacles, I am proud to say that I am a DREAMer and DACA recipient. I know what it is like to struggle with imposter syndrome and asking for help, but I also know que si se puede. I have had so many mentors and peers helping me along my own path and would love to reciprocate and help in any way that I can. If you have any questions or just want to chat, please feel free to contact me at any time!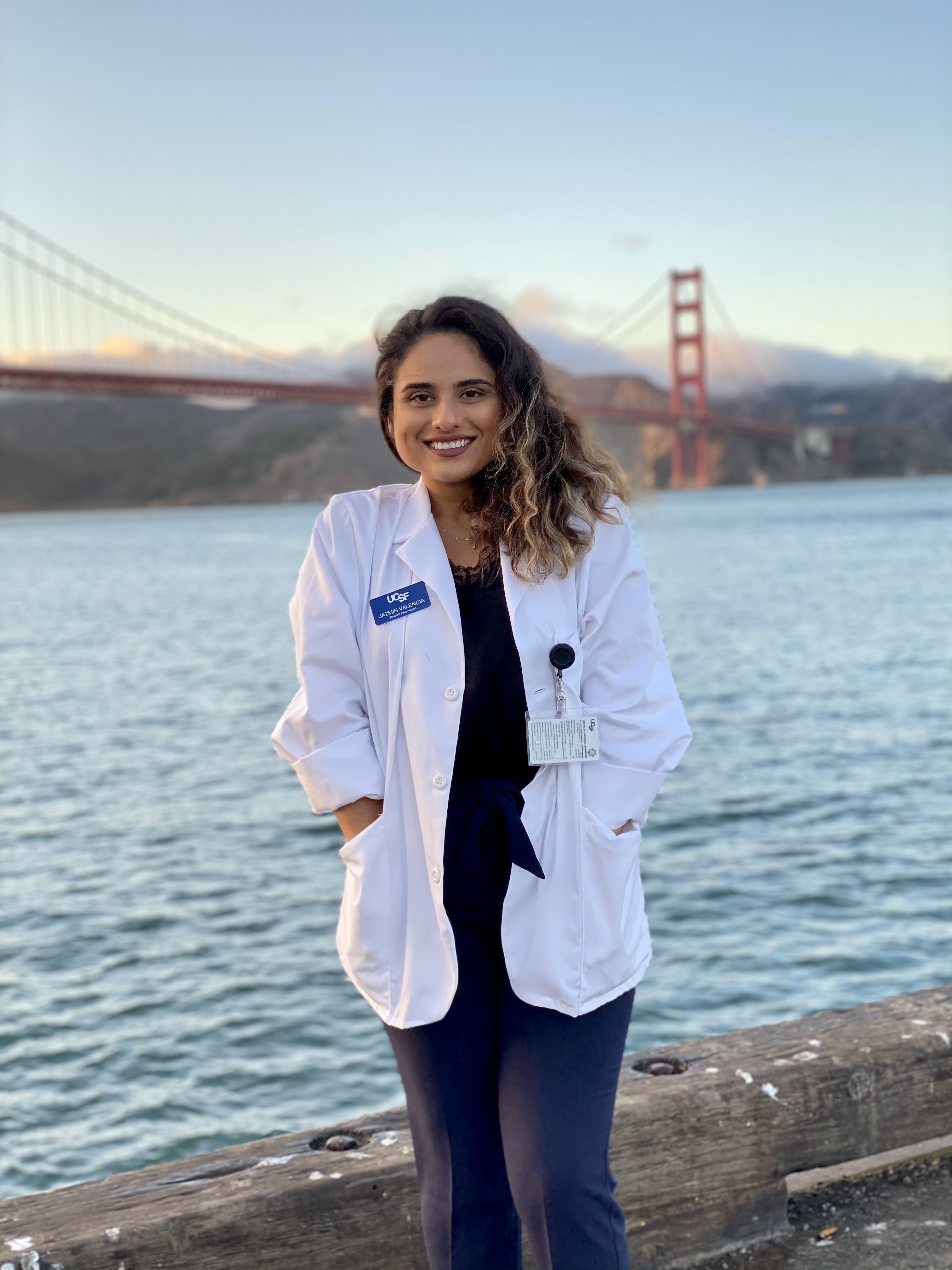 Jazmin Valencia Chavez
School of Pharmacy, Class of 2023
j[email protected]
I was born in Michoacán, Mexico and grew up in Richmond, CA. I graduated from UC Davis in 2019 with a B.S in Pharmaceutical Chemistry and a Minor in Chicana/o Studies. To me, being a First Gen student means paving the way to higher education for my community. Throughout my educational journey, I've encountered numerous challenges that I've had to overcome on my own. This motivates me to be the support system, I wish I had, to other First Gen students. Being a First Gen student is hard, but you are not alone. I know the struggle, and I am here for you. Please feel free to reach out to me if you'd like to talk!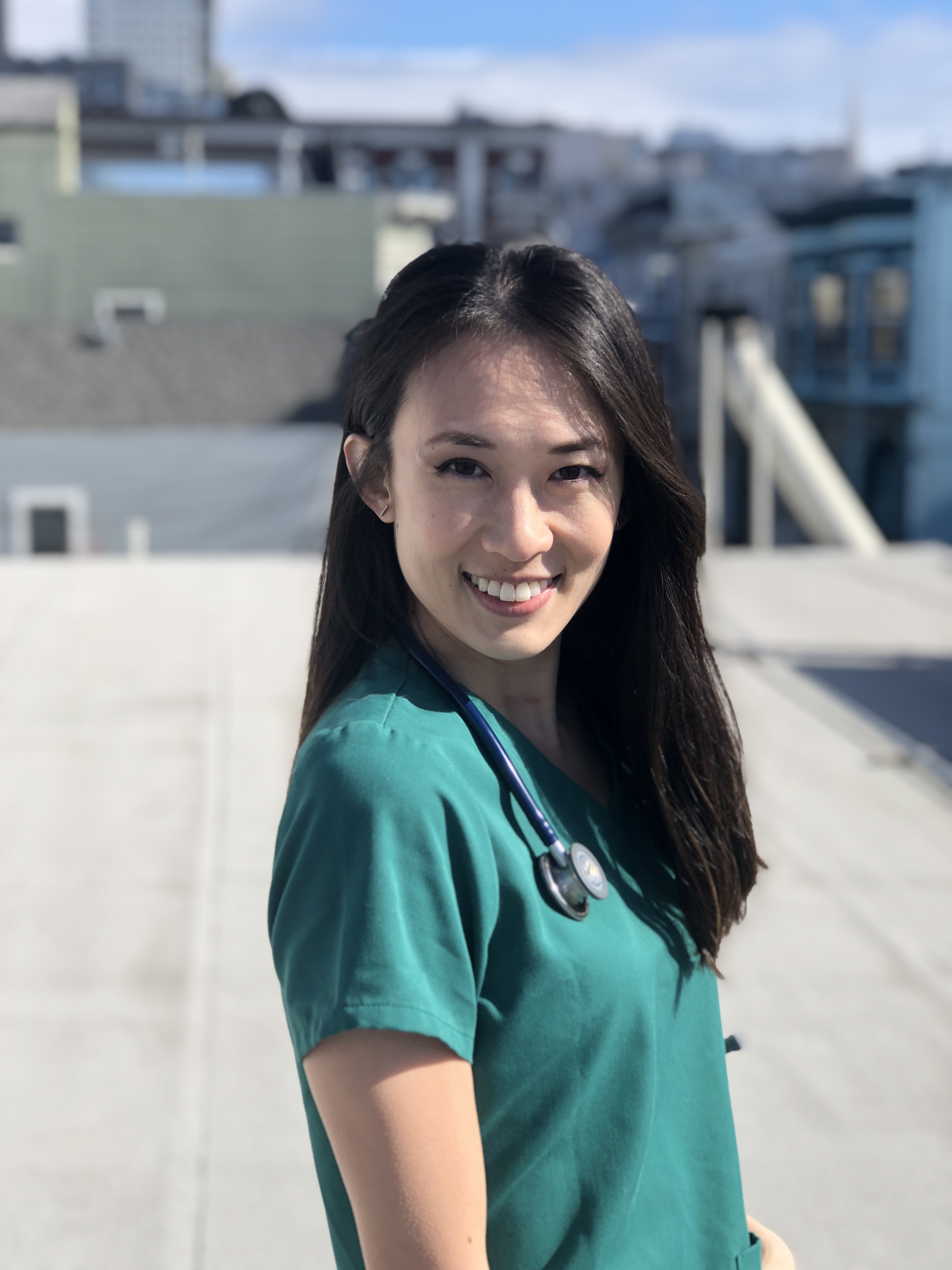 Cassie Xu
School of Nursing, Class of 2023
[email protected]
Hello! My name is Cassie and I'm a FG2C student in the School of Nursing MEPN program and future nurse-midwife and women's health practitioner. I strongly identify with AAPI, immigrant, minority, and traditional communities of color. To me, being first-gen has at times been a challenge but also one of unique privilege - it's given me accessibility and connection to an incredibly diverse community of my fellow first-gen peers at UCSF who have too faced barriers and paths once unventured. When I hear first gen in education I think resilience, aspirations, and then community, because in pursuing these goals and dreams you find others just like you, who will uplift, challenge, and fiercely support you. I am proud to be FG2C! I strongly believe in representation in healthcare - my goal is to be a resource, advocate, and mentor for those also pursuing higher ed in nursing, healthcare, and midwifery. Please feel free to reach out!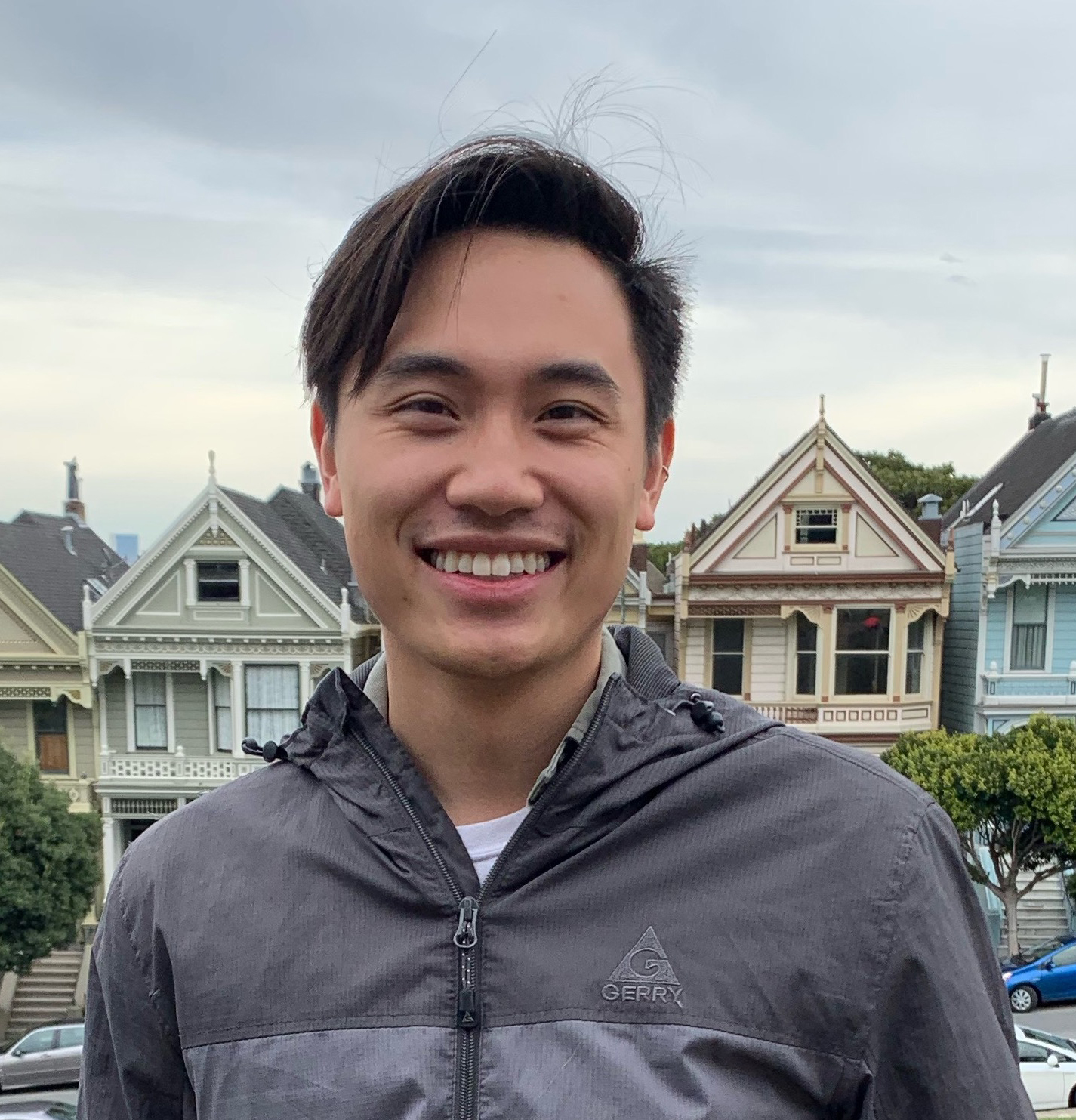 Oscar Yip
Graduate Division - BMS, Class of 2026
[email protected]
As a first-generation student, I have found that having a supportive network of peers and mentors that understand my upbringing is an important factor to my wellbeing. Having a community that faces some of the same obstacles and share many of the same values is reassuring in many ways, not to mention a great space for meeting many wonderful, inspiring people. I am glad to have found the FG2C community here at UCSF, especially during the challenging (and rewarding) time of pursuing a graduate degree, and am excited to be part of a group that embodies hard work and resilience! I am happy to be a resource – please reach out if you'd like to chat.